RailTel Corporation a "Mini Ratna (Category-I)" PSU is one of the largest neutral telecom infrastructure providers in the country owning a Pan-India optic fiber network on exclusive Right of Way (ROW) along Railway track. The OFC network covers all important towns & cities of the country and several rural areas covering 70% of India's population. RailTel with strong nationwide presence is committed to bring cutting edge technology and offer innovative services to the Indian Telecom market.
The network is supported by multiple of 10G/2.5G based STM-64/16 system rings. In addition, RailTel has also provided over 10500 KM of network with DWDM systems with 100G/400G capacity which is targeted to be further expanded to additional 14000 KM within a year to cover all major cities of the country. RailTel also has a MPLS network with core on 10G capacity along with NGN system to support various IP enabled services.
RailTel is in the forefront in providing nationwide Broadband Telecom & Multimedia Network in all parts of the country in addition to modernization of Train operations and administration network systems. With its Pan India high capacity network, RailTel is working towards creating a knowledge society at various fronts. Presently, RailTel has created over 45000 RKMs of fiber network connecting over 4500 cities/towns on the network including several rural areas.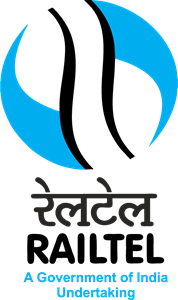 Customer Value
For NEWMOON, creating customer-value is the top priority. In our attempt to realize customer happiness beyond customer satisfaction, we are pushing for internal innovation in several regards. We will continue to provide quality services that will save our customers time and money.
Infrastructure and Technology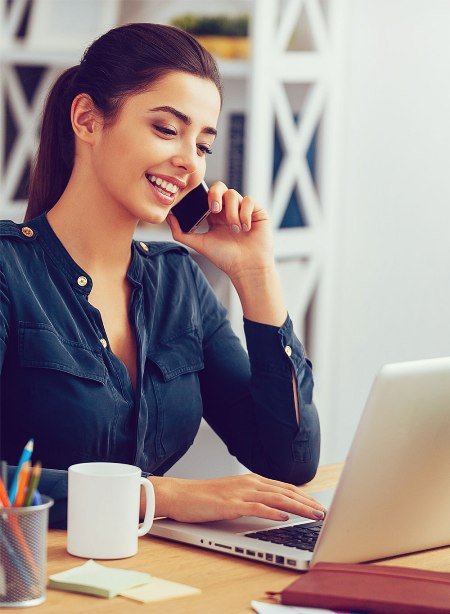 RailTel is perhaps the only pan-India operating ISP who doesn't have to slow down with the burden of legacy network pile-on. With several BSO's and cellular operators availing RailTel's NLD services, its initial market presence was felt as a "carrier's carrier". Subsequently, it started servicing several corporate business houses for their (VPN) connectivity requirements, and now retail – with RailWire.
RailTel has set-up a countrywide circle of the state-of-the-art SDH/DWDM backbone optical transport network using the latest of technologies. More than 400 cities covering over 42,000 RKMs across the country are connected on the network with multiple STM-16 (n x 2.5 Gbps) connectivity. 400 Gbps which is further upgradable to 800 Gbps. It is a pan-India ultra-high capacity DWDM network over 10,000 RKM. A multimedia telecom network using SDH/DWDM based transmission systems and high end MPLS-IP routers. RailTel's backbone Transport Network has been configured in multiple 'Self-Healing' Ring architectures which provide for redundancy by automatically redirecting and switching traffic from failed/degraded routes for an uninterrupted service ensuring maximum up time and service reliability. The network supports multiple ring protection schemes. The network has been designed in such a way that full redundancy is available for bandwidth between any two points.
The whole network is managed by centralized network management system & operation support system (NMS & OSS) centrally located at New Delhi with back-up facilities at Secunderabad, Kolkata and Mumbai. RailTel uniqueness is about its ability to offer the best quality service (QoS) from a single unified network with pan-India presence. This Circle of the state-of-the-art network enables point and click provisioning of the bandwidth and other services from anywhere to anywhere in the country. It enables provisioning of traffic in any granularity from 2 MBPS to multiple of Gbps (n x Gbps) from its country wide strong backbone network.
RailTel & RailWire is set to spread Telecom revolution in the remote and backward areas of the country. Our country-wide MPLS-IP backbone network will provide a whole range of VPN & Internet services. The network has been built using high-end routers of Juniper network. The network supports services like Layer 3 and Layer 2 VPN services, broadband internet access and multicast services. The MPLS network has PoPs at 40 cities across the country and is in process of being extended to other cities/towns. The MPLS Network Operating Center (NOC) is also equipped with Dorado Redcell and Infovista for network provisioning and performance management.
HIGH QUALITY: Our primary focus in developing our products is high quality and ease of use; we believe that simplicity is the key to elegant design. Rigorous application of this approach has made our products the foundation on which our client's satisfaction is built.
FAST FRIENDLY SERVICE: Dealing with our trained and competent professionals will give you a feeling of satisfaction that is hard to get these days. We can do this because our group of people have become a team that has developed a habit of helping all – each other and clients.
CLIENT SATISFACTION: Experience has taught us that long term retention of clients can be built only if clients are continuously satisfied; therefore, we give this the highest priority. We also understand that referrals only follow full approval of our services creating a win-win relationship for the company and our relationship.
HIGH VALUE GIVEAWAYS: Whether you are businessman with no website design experience or a professional website designer we know what you need to design a great website. Not only do we know but have provided everything you might need. Our package is complete; you will not have to buy anything. Our quality equals the best of anything you can buy on the net